By Andreas Löffler on TBR|
 Yves Larose, organisator of the RD Camaro Cup announced the new season. After already four fabulous seasons there will come some new points to the drivers. For the new season will come the new gen 5 Camaro, well known from the swedish Camaro Cup 2010. These V8 monsters are coming with 420 HP, 625 NM, shared on 1350 kg of weight.
Also the race format has changed. There will be Sprint (35 minutes) and Feature (75 minutes) races with mandatory pitstop for the sprint one. Including the test on September 10th, the season will ovarall go over 7 stations around the world. So, start your engines and join the thrill.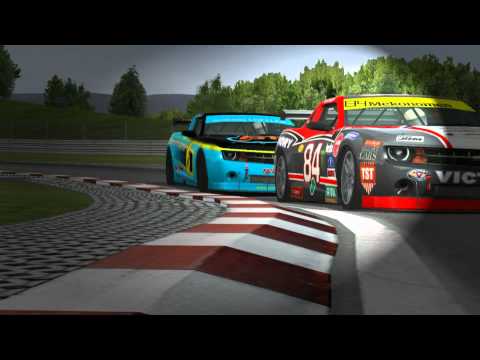 For TBR will drive till now last season in overall placed 3rd Dariusz Swiderski and 6th Andreas Löffler. For both target will be again to fight for the podium. Andreas, who drove all season so far said: "I´m very attired in the new season. I imagine close racing with the new car and new race format, sure a good decision from Yves. Specially the tracks are greatly choosen, i love it."
 The design for Andreas car will be sure an eye-catcher on the grid. Beside the common TBR main sponsors TheGameHoster.net and STC i also want to advert a new one on the car, dedicated to the skinner of the car and photograph Andreas Hultgren. It´s his website andreashultgren.com, a page for amazing photos around the motorsport. You won´t regret a click on it.
For more information around the RaceDepartment Chevrolet Camaro Cup follow this link.
No Comments »